Thank you Aesthetica! Here's what they had to say about my book, Vanishing Cuba.
"The first thing that caught my attention when I received the first draft of the book was its title," writes Havana-born activist artist Leonor Anthony in the foreword to Vanishing Cuba, the latest volume from New York-based photographer Michael Chinnici. "What is it, in fact, that is vanishing?" Over the course of 24 trips, Chinnici captured tens of thousands of photographs of the island. Vanishing Cuba is the result: a comprehensive image collection charting "the changes the country faces as it emerges from more than 60 years of isolation." Yet this volume is not only about the region's complex political history. Through intimate portraits and street photography, it takes stock of life today – whilst looking to the future.
Shown here are a selection of shots from the book. Vintage television sets, ornate staircases and midcentury hair salons are amongst the subjects documented by Chinnici on his travels. In some cases, these elements are found in a state of decay: crumbling and condemned. But, elsewhere, buildings are being restored – faithful to their historic colour palettes. Bold yellow doorways and bright white windows stand out against walls swathed in coral pink, baby blues and turquoise.
Beyond the architecture, Chinnici's book is, perhaps most importantly, about personal stories: documenting the individuals, families and friends he has met along the way. Pictured above is one such example. Mercy Piedra is a veteran ballerina with the Cuban National Ballet, who has been dancing and travelling internationally for over 20 years: across Beijing, Buenos Aires, Paris, Lima and Cairo. This early morning scene pictures Piedra gazing out of the window, drenched in sunlight.
Other photobooks about Cuba have been published over the years, often focusing on the same kinds of subjects: 1950s cars, colourful buildings and striking natural scenery. Yet, for Anthony, there's something special about Chinnici's title. "These images were not taken from the outside by an outsider," she writes. "They were taken by someone who, although not Cuban, captured all of us in every single shot; all of it – the struggle, sadness, colour, passion, resilience, resolve and, ultimately, the power to adjust to the unimaginable… this is not an exploitation of a political situation, but an exaltation of all the magical textures that make up our island and its people."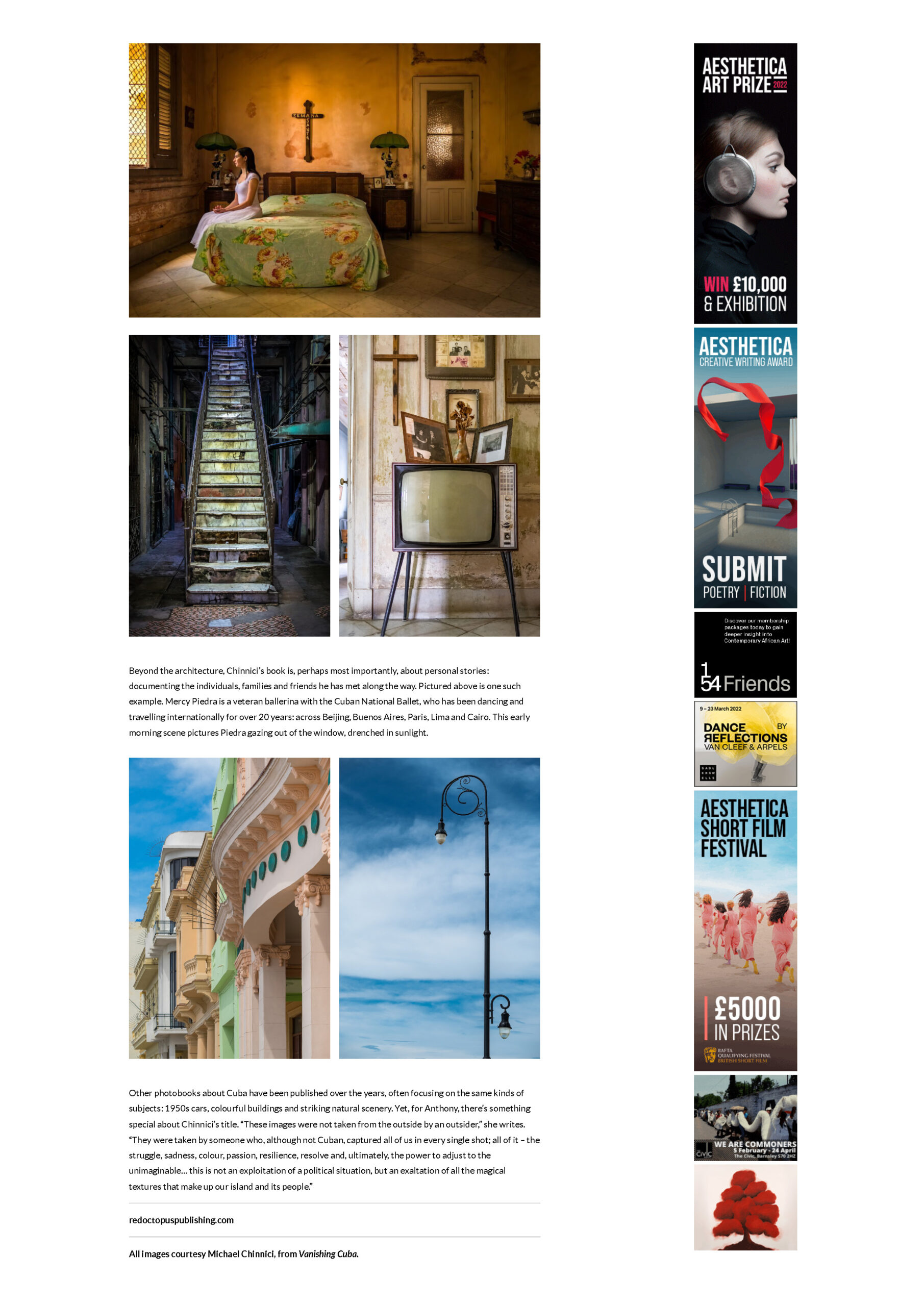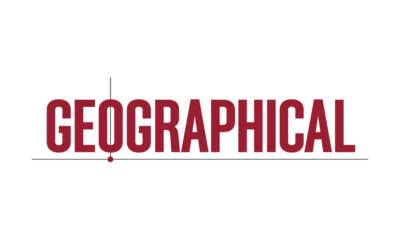 Geographical Magazine has been published in the UK since 1935.  Geographical is the official magazine of the Royal Geographical Society (with IBG). Informative, authoritative and educational, the magazine covers a wide range of subject areas, including geography, culture, wildlife and exploration, illustrated with superb photography.
PetaPixel writes a wonderful 18 page story about Michael Chinnici's Vanishing Cuba book. Founded in 2009, PetaPixel is a leading publication covering the wonderful world of photography. Their goal is to inform, educate, and inspire in all things photography-related.
OUR MAN IN HAVANA MICHAEL CHINNICI DISTILLS OVER 100,000 PHOTOGRAPHS INTO 300 IMAGES THAT MAKE UP...