Anthony DePalma writes a review of Vanishing Cuba.
Anthony is a NY Times Pulitzer Prize winning writer, and the Author of "The Cubans: Ordinary Lives in Extraordinary Times," and "The Man Who Invented Fidel."
"Michael…Your book arrived. A book may be a misnomer. It's more like a gallery exhibition, a virtuoso one-man show. Stunning images are spectacularly presented. You must be thrilled with how it turned out. The printing is exquisite and does justice to the images. Thank you for sending it. Abrazos, Anthony"
Vanishing Cuba
"You won't find the essence of Cuba in its classic cars or its exquisite cigars, its rum, its music or its sub-baked beaches. At its sultry heart of hearts, Cuba is its extraordinary people—the common ones who manage, under the most challenging circumstances, to live, to love and to ferociously retain a solid sense of just exactly who they are. In Vanishing Cuba, documentary travel photographer Michael Chinnici manages to simultaneously capture the frailties of a changing Cuba as well as the enduring character of the Cubans themselves. Most of them will never get to see the dazzling color of Chinnici's photographs or read the stories he so lovingly tells about his work. But if they could, they'd probably wince at some of the images, laugh wryly at others, and perhaps even cry before thanking him for capturing the spirit of their lives. "Así es," they'd tell him with a mixture of sadness and pride, for Cubans dote on their exceptionalness. "That is how it is."
"Thank you, Anthony, for feeling my love for the Cuban people through my photographs and writings – Michael."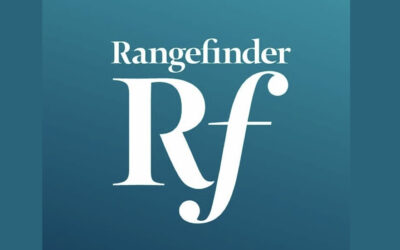 Seeing Vanishing Cuba reviewed and selected for Rangefinder's Photo Books: Compelling New Titles...