Wonderful news! Our first shipment of books is now sold-out in just four short weeks. Many of the books have shipped to customers who had already placed pre-orders. Our next shipment is on the container ship CSCL SYDNEY, sitting outside New York harbor as we speak, waiting for their turn to enter the port of New Jersey and unload.  
We have now directly shipped hundreds of books within the United States, and many to Canada, Australia, Egypt, Italy, Hong Kong, France, New Zealand, Mexico, Denmark, Netherlands, Switzerland, United Kingdom, Croatia, Israel, Guatemala, India, and Argentina. 
As a first-time author with a small publisher, we are delighted with these statistics. We've placed Vanishing Cuba on Six Continents in just the first four weeks of the book launch. Next comes distribution through the major book networks. So stay tuned!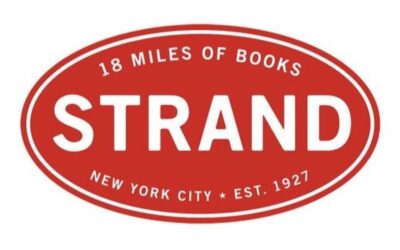 One of New York's oldest bookstores, STRAND, now carries the Silver Edition of Vanishing Cuba. It's wonderful to be included in the stores' over 2.5 million new, used, and rare books. 
It was an honor to be selected to represent Cuba in the New York exhibit for Atlas of Humanity. And an even bigger honor to be the shows "featured artist" showcasing Vanishing Cuba. 
Wow! After being featured in THE MET and the MoMA, we only needed Rizzoli New York for the Triple Crown. To see Vanishing Cuba, the creation of a first-time author (Michael Chinnici) and first-time publisher (Red Octopus Publishing) became a dream come true. After 24 photographic trips to Cuba, creating a stunning book became an obsession for Chinnici. We thank Rizzoli for seeing our passion and allowing us to grace your store's bookcase.