When I set out to create Vanishing Cuba more than two years ago, I was prepared for everything, or so I thought. I knew there would be months of photo editing, a year or more of writing, endless creative decisions, material selections, and so on. I was ready for all the twists and turns and a never-ending checklist of hundreds of details. 
What I wasn't prepared for were the global supply chain problems that arose in the new Covid world we live in. That's a fancy way of saying it's been a costly nightmare shipping across continents! Shipping containers that now cost 4 to 5x what they cost when I started this project. Ground shipping that's 2 to 3x more expensive. 
When the first books were ready to ship, we were smack in the middle of the holiday shipping season. So to get some books as early as possible, our printer in Italy went out of their way and air-shipped us several pallets of books (see photos). Next, we had to decide whether to wait for all the books to be completed at the bindery or split them into two shipments—a logical decision but a more expensive one. 
The first shipment we received in early January had already been sold out from pre-orders dating back to May. Just two weeks later, the second shipment left La Spezia, Italy, aboard the container ship CSCL Sydney and is due to arrive in New Jersey this weekend. Once it clears customs, the books will be on their way to our warehouse to fulfill our December and January orders, as well as distribution to Amazon, bookstores, and libraries. Finally, our third (and largest shipment) will arrive in April. 
It's great that the book is finally out. The first reviews are coming in, and I am very pleased. If you get a chance, please check them out. Each edition has its own set of reviews. If you received a book and haven't left a review, please do so. 
In just four short weeks, the book has shipped to six continents. Countries include the United States, Australia, Egypt, Italy, Hong Kong, France, New Zealand, Mexico, Denmark, Netherlands, Switzerland, United Kingdom, Croatia, Israel, Guatemala, India, Argentina, and Canada. 
I want to thank everyone for your patience. Your support over the last nine months has meant the world to me. I can't wait for everyone to see and read the book. Thank you again!
Much love, Michael.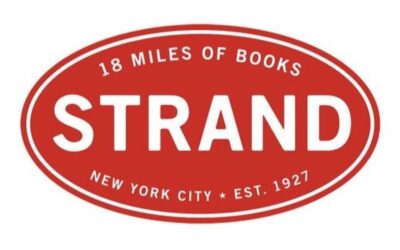 One of New York's oldest bookstores, STRAND, now carries the Silver Edition of Vanishing Cuba. It's wonderful to be included in the stores' over 2.5 million new, used, and rare books. 
It was an honor to be selected to represent Cuba in the New York exhibit for Atlas of Humanity. And an even bigger honor to be the shows "featured artist" showcasing Vanishing Cuba. 
Wow! After being featured in THE MET and the MoMA, we only needed Rizzoli New York for the Triple Crown. To see Vanishing Cuba, the creation of a first-time author (Michael Chinnici) and first-time publisher (Red Octopus Publishing) became a dream come true. After 24 photographic trips to Cuba, creating a stunning book became an obsession for Chinnici. We thank Rizzoli for seeing our passion and allowing us to grace your store's bookcase.