I am excited to announce that Vanishing Cuba will be displayed at the 2022 Frankfurt Book Fair (Frankfurter Buchmesse) – the world's largest book fair. Many thanks to our European distribution partner for making this happen. This year's host country is Spain, and although Spain is not Cuba, it historically has been considered the mother country of Cuba. It's going to be a great show! Viva Cuba!
We are excited to welcome Book Soup in Los Angeles to our growing list of booksellers who are...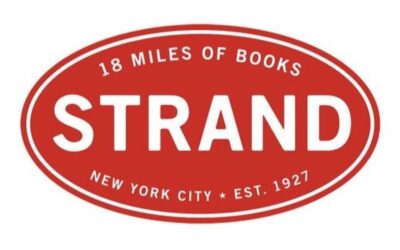 One of New York's oldest bookstores, STRAND, now carries the Silver Edition of Vanishing Cuba. It's wonderful to be included in the stores' over 2.5 million new, used, and rare books. 
Wow! After being featured in THE MET and the MoMA, we only needed Rizzoli New York for the Triple Crown. To see Vanishing Cuba, the creation of a first-time author (Michael Chinnici) and first-time publisher (Red Octopus Publishing) became a dream come true. After 24 photographic trips to Cuba, creating a stunning book became an obsession for Chinnici. We thank Rizzoli for seeing our passion and allowing us to grace your store's bookcase.