It was wonderful to be in Tampa again! This time for an event at the OXFORD EXCHANGE and the STOVALL HOUSE. The OE family treated me like royalty, for which I am forever grateful. More on this later. 
Honestly, I love Tampa. I love the grit of Ybor City (with its Spanish, Cuban, and Sicilian roots), historic Hyde Park, and downtown Tampa. From the Hotel Haya, to the Columbia Restaurant, Coyote Ugly Saloon, Al's Finger Licking Good Bar-B-Que, countless cigar stores, and so much more. 
Hyde Park is just beautiful, and OE has made a home for itself between this stately neighborhood and downtown Tampa. 
My Vanishing Cuba book presentation at the Oxford Exchange was great! We had close to a full house, and OE ensured that everyone had plenty of food and beverages. The evening went quite late, and we ended up closing the store. OE was delighted with the turnout and the book sales. I thank everyone who came out and bought a book. 
In my opinion, OE is "the model" for successful boutique bookstores. They sell high-end, unique books and gifts and offer a fabulous restaurant and coffee bar that doubles for weddings and events. Coupled with a great team led by Laura Taylor, OE has a winning formula!
We are excited to welcome Book Soup in Los Angeles to our growing list of booksellers who are...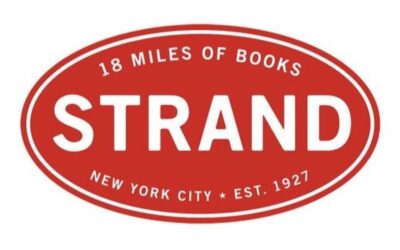 One of New York's oldest bookstores, STRAND, now carries the Silver Edition of Vanishing Cuba. It's wonderful to be included in the stores' over 2.5 million new, used, and rare books. 
Wow! After being featured in THE MET and the MoMA, we only needed Rizzoli New York for the Triple Crown. To see Vanishing Cuba, the creation of a first-time author (Michael Chinnici) and first-time publisher (Red Octopus Publishing) became a dream come true. After 24 photographic trips to Cuba, creating a stunning book became an obsession for Chinnici. We thank Rizzoli for seeing our passion and allowing us to grace your store's bookcase.