We are pleased to announce that Paloma Celis Carbajal, the Curator for Latin American, Iberian, and U.S. Latino Collections, has acquired the VANISHING CUBA book for the NEW YORK PUBLIC LIBRARY.
Founded in 1895, the New York Public Library is considered one of the premier library systems in the world. With nearly 53 million items and 92 locations, the New York Public Library is the second largest public library in the United States and the fourth largest in the world.
The New York Public Library has locations in the boroughs of The Bronx, Manhattan, and Staten Island. The boroughs of Brooklyn and Queens are supported by their own separate library systems.
We are excited to welcome Book Soup in Los Angeles to our growing list of booksellers who are...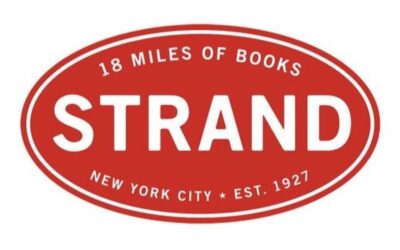 One of New York's oldest bookstores, STRAND, now carries the Silver Edition of Vanishing Cuba. It's wonderful to be included in the stores' over 2.5 million new, used, and rare books. 
Wow! After being featured in THE MET and the MoMA, we only needed Rizzoli New York for the Triple Crown. To see Vanishing Cuba, the creation of a first-time author (Michael Chinnici) and first-time publisher (Red Octopus Publishing) became a dream come true. After 24 photographic trips to Cuba, creating a stunning book became an obsession for Chinnici. We thank Rizzoli for seeing our passion and allowing us to grace your store's bookcase.