COLUMBIA UNIVERSITY – Avery Architectural & Fine Arts Library has purchased Vanishing Cuba for its permanent reference collection. What an honor to have yet another prestigious university add it to their library. 
This book is not just a stunningly beautiful coffee table photo book, but a cultural journey through a lost-in-time island nation. Join me as I take you on a storytelling adventure with over 300 images.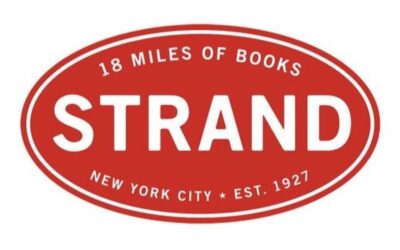 One of New York's oldest bookstores, STRAND, now carries the Silver Edition of Vanishing Cuba. It's wonderful to be included in the stores' over 2.5 million new, used, and rare books. 
It was an honor to be selected to represent Cuba in the New York exhibit for Atlas of Humanity. And an even bigger honor to be the shows "featured artist" showcasing Vanishing Cuba. 
Wow! After being featured in THE MET and the MoMA, we only needed Rizzoli New York for the Triple Crown. To see Vanishing Cuba, the creation of a first-time author (Michael Chinnici) and first-time publisher (Red Octopus Publishing) became a dream come true. After 24 photographic trips to Cuba, creating a stunning book became an obsession for Chinnici. We thank Rizzoli for seeing our passion and allowing us to grace your store's bookcase.