We are so pleased to announce the Casa Bosques Bookstore in Mexico City will be stocking both the Silver and Deluxe Editions of Vanishing Cuba.
Casa Bosques is known for its outstanding collection of books, magazines, and other printed material from the local and international scene. Their catalog covers various subjects, including art, architecture, photography, design, fashion, and theory publications. They are obtained through alternative distribution channels such as art book fairs, trips abroad, and directly from their authors. 
CBB actively supports and promotes projects and collaborations between publishers, artists, designers, curators, academics, etc., by regularly hosting book launches, lectures, workshops, book signings, performances, and other activities. Highlights include book signings of musicians and artists Kim Gordon and Devendra Banhart, as well as talks and performances with artists such as Dora García, Raimundas Malašauskas, and Cally Spooner. 
Muchas Gracias Casa Bosques!
"Casa Bosques, an independent bookstore that seems like the smartly designed apartment of a well-read friend"
—Travel+Leisure
.
"By far the most handsome (and well-stocked) bookshop in Mexico City"
—Monocle
.
"A very trendy bookstore […] if you're in need of an international fashion magazine, you're in the right place. Same too if you need an unexpected souvenir."
—GQ USA
.
"Casa Bosques is a treasure trove of rare and well put-together art book collections"
—The Culture Trip
We are excited to welcome Book Soup in Los Angeles to our growing list of booksellers who are...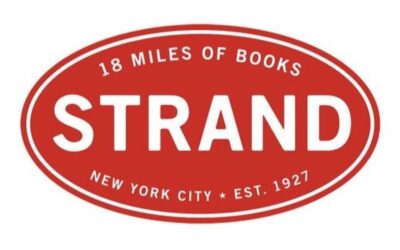 One of New York's oldest bookstores, STRAND, now carries the Silver Edition of Vanishing Cuba. It's wonderful to be included in the stores' over 2.5 million new, used, and rare books. 
Wow! After being featured in THE MET and the MoMA, we only needed Rizzoli New York for the Triple Crown. To see Vanishing Cuba, the creation of a first-time author (Michael Chinnici) and first-time publisher (Red Octopus Publishing) became a dream come true. After 24 photographic trips to Cuba, creating a stunning book became an obsession for Chinnici. We thank Rizzoli for seeing our passion and allowing us to grace your store's bookcase.