Today I had the pleasure of presenting my Vanishing Cuba book at the BOOKS & BOOKS flagship store in Coral Gables, Miami, Florida. It was a wonderful evening, and I want to thank the staff at the bookstore for setting up such a fabulous event. 
The thing I love most about presenting my book is the storytelling. Each of the 300 images in my book includes a story, not something you usually see in photography coffee table books. It was important for me to add context to each photo. 
Later this week, I'm off to Tampa for a presentation at the Oxford Exchange bookstore. This is sure to be an amazing event. If you miss these two, more events will be planned throughout the year. 
We are excited to welcome Book Soup in Los Angeles to our growing list of booksellers who are...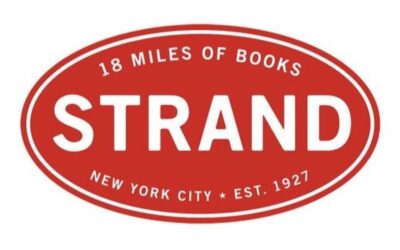 One of New York's oldest bookstores, STRAND, now carries the Silver Edition of Vanishing Cuba. It's wonderful to be included in the stores' over 2.5 million new, used, and rare books. 
Wow! After being featured in THE MET and the MoMA, we only needed Rizzoli New York for the Triple Crown. To see Vanishing Cuba, the creation of a first-time author (Michael Chinnici) and first-time publisher (Red Octopus Publishing) became a dream come true. After 24 photographic trips to Cuba, creating a stunning book became an obsession for Chinnici. We thank Rizzoli for seeing our passion and allowing us to grace your store's bookcase.