I was elated to learn that Barnes & Noble will carry my Vanishing Cuba Silver Edition book, beginning March 30. The book will be available for 24 hour delivery from BN.com or directly from their network of bookstores across the United States. Select stores will stock the book as well. B&N even expressed interest in carrying my signed and numbered Deluxe and Reserve Editions, which are currently only available direct from our website. At this time, they will remain exclusive to our website. 
This is a big deal for a high-quality book like Vanishing Cuba that's been published in small quantities.
Barnes & Noble is the world's largest retail bookseller and a leading retailer of content, digital media, and educational products. The Company operates over 600 Barnes & Noble bookstores in 50 states and one of the Web's premier e-commerce sites, BN.com. 
If you are interested in a signed copy of my Silver Edition, it is only available direct from the publisher at https://redoctopuspublishing.com
We are excited to welcome Book Soup in Los Angeles to our growing list of booksellers who are...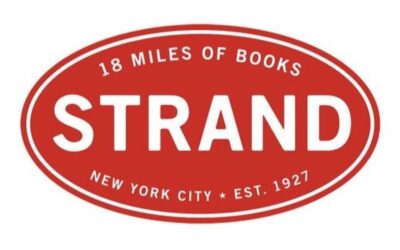 One of New York's oldest bookstores, STRAND, now carries the Silver Edition of Vanishing Cuba. It's wonderful to be included in the stores' over 2.5 million new, used, and rare books. 
Wow! After being featured in THE MET and the MoMA, we only needed Rizzoli New York for the Triple Crown. To see Vanishing Cuba, the creation of a first-time author (Michael Chinnici) and first-time publisher (Red Octopus Publishing) became a dream come true. After 24 photographic trips to Cuba, creating a stunning book became an obsession for Chinnici. We thank Rizzoli for seeing our passion and allowing us to grace your store's bookcase.