We are excited to know that ARCANA: BOOKS ON THE ARTS will carry my VANISHING CUBA book. When I first entered this store, I knew immediately that this was the perfect store to feature my book. They have the most comprehensive collection of art books I have ever seen under one roof. Their website features only 3% of their entire stock. 
Arcana's description: Purveyors of fine new, out of print, and rare books on photography, art, fashion, design, architecture, cinema, food, and music since 1984. 
We want to thank Russell for taking good care of us and believing in the Vanishing Cuba book. If you are ever in Culver City, Los Angeles, or on your way to or from LAX, find the time to visit this amazing store. 
We are excited to welcome Book Soup in Los Angeles to our growing list of booksellers who are...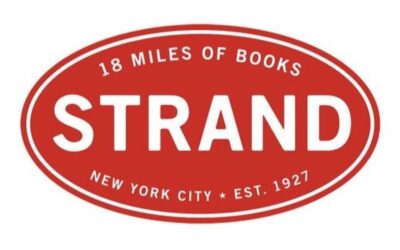 One of New York's oldest bookstores, STRAND, now carries the Silver Edition of Vanishing Cuba. It's wonderful to be included in the stores' over 2.5 million new, used, and rare books. 
Wow! After being featured in THE MET and the MoMA, we only needed Rizzoli New York for the Triple Crown. To see Vanishing Cuba, the creation of a first-time author (Michael Chinnici) and first-time publisher (Red Octopus Publishing) became a dream come true. After 24 photographic trips to Cuba, creating a stunning book became an obsession for Chinnici. We thank Rizzoli for seeing our passion and allowing us to grace your store's bookcase.