How amazing to find out that THE METROPOLITAN MUSEUM OF ART bookstore will be stocking my VANISHING CUBA book!!! If you had asked me when I started this project, "what museum would you love to see your book showcased?" I would have said THE MET. It just doesn't get any more prestigious than this. 
To help put this in context, The Metropolitan Museum of Art of New York City, colloquially "the Met," is the largest art museum in the Americas and one of the most prestigious in the world. Established in 1860, its permanent collection contains over two million works, divided among 17 curatorial departments.
The Museum has been named the world's #1 museum in the TripAdvisor Travelers' Choice® awards for an unprecedented third consecutive year, making it the only Museum to receive the valued ranking for three years in a row. The Metropolitan Museum of Art is ranked #5 out of the top 37 things to do in New York City. 
Thank you for stocking my Vanishing Cuba book. Thank you for finding it worthy enough to grace the shelves of your bookstore.
We are excited to welcome Book Soup in Los Angeles to our growing list of booksellers who are...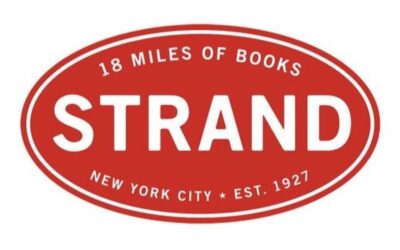 One of New York's oldest bookstores, STRAND, now carries the Silver Edition of Vanishing Cuba. It's wonderful to be included in the stores' over 2.5 million new, used, and rare books. 
It was an honor to be selected to represent Cuba in the New York exhibit for Atlas of Humanity. And an even bigger honor to be the shows "featured artist" showcasing Vanishing Cuba.