Another Museum store stocks the Vanishing Cuba book. We were so excited to hear that the Tampa Museum of Art added Vanishing Cuba to their gift store's book offering.
Founded in 1920, the Tampa Museum of Art inspires visitors with engaging exhibitions and innovative educational programs that emphasize ancient, modern, and contemporary art. The Museum houses one of the largest Greek and Roman antiquities collections in the southeastern United States. As one of the region's most prominent museums devoted to the art of our time, the Museum's permanent collection also embraces sculpture, photography, painting, new media, and more. 
With a 14,000 square-foot LED installation of Leo Villareal's Sky (Tampa) illuminating the south façade and the Museum's 23-foot tall cast iron sculpture Laura with Bun by Jaume Plensa silhouetted in front of the north façade, the Tampa Museum of Art stands as an iconic landmark of downtown Tampa. 
The Museum's new Vinik Family Education Center offers expanded year-round studio art classes, lectures, and tours that allow children, teens, and adults to discover new perspectives and learn different art-making techniques. Likewise, through unique community partnerships, the Museum offers outreach programs that provide art-therapy-informed interventions and meaningful modes of self-expression to vulnerable segments of the population. 
Located in the heart of downtown Tampa, the Tampa Museum of Art leads as both a cultural institution and a community museum dedicated to celebrating its home city's diversity. In 2021, as part of its Centennial Campaign, the Museum embarked on an ambitious renovation to increase exhibition space and education facilities to accommodate growing community partnerships and allow more hands-on, up-close experiences for students and adults. The Museum will remain open to the public throughout the Centennial Renovation, with an expected completion date in the second half of 2022.
We are excited to welcome Book Soup in Los Angeles to our growing list of booksellers who are...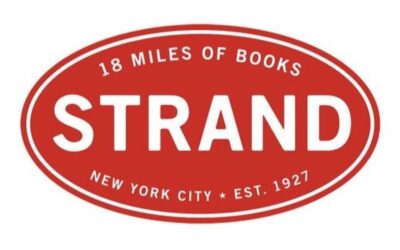 One of New York's oldest bookstores, STRAND, now carries the Silver Edition of Vanishing Cuba. It's wonderful to be included in the stores' over 2.5 million new, used, and rare books. 
It was an honor to be selected to represent Cuba in the New York exhibit for Atlas of Humanity. And an even bigger honor to be the shows "featured artist" showcasing Vanishing Cuba.