We were excited when we heard that PHOTO-EYE BOOKSTORE, located in Sante Fe, NM, was interested in showcasing my VANISHING CUBA book! Why? Photo-eye is one of the world's oldest and largest photobook resources, specializing in hard-to-get, small print-run photobooks published by artists and small presses worldwide. 
In May 2022, the store placed a substantial order of both Silver Edition and Deluxe Edition Vanishing Cuba books, and on July 12, it featured Vanishing Cuba as their 365 Book of the Day! So Exciting!!!
Photo-eye prides itself on discovering unusually designed books, foreign titles, and self-published books that they believe are essential contributions to the history of the medium. Founded in 1979 by Rixon Reed, the world's foremost online photography bookstore features over 30,000 titles. 
We are excited to welcome Book Soup in Los Angeles to our growing list of booksellers who are...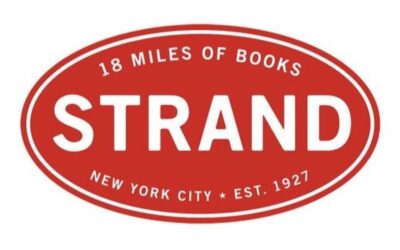 One of New York's oldest bookstores, STRAND, now carries the Silver Edition of Vanishing Cuba. It's wonderful to be included in the stores' over 2.5 million new, used, and rare books. 
Wow! After being featured in THE MET and the MoMA, we only needed Rizzoli New York for the Triple Crown. To see Vanishing Cuba, the creation of a first-time author (Michael Chinnici) and first-time publisher (Red Octopus Publishing) became a dream come true. After 24 photographic trips to Cuba, creating a stunning book became an obsession for Chinnici. We thank Rizzoli for seeing our passion and allowing us to grace your store's bookcase.