Along with THE MET, the MoMA is yet another feather in our cap. We are excited to announce that The Museum of Modern Art now stocks Vanishing Cuba in its museum store.
It's an honor for a first-time author (Michael Chinnici) and publisher (Red Octopus Publishing) to be selected by such a highly acclaimed museum (MoMA). Thank you!
Founded in 1929, The Museum of Modern Art (MoMA) in midtown Manhattan was the first Museum devoted to the modern era. Today MoMA's rich and varied collection offers a panoramic overview of modern and contemporary art, from the innovative European painting and sculpture of the 1880s to today's film, design, and performance art. From an initial gift of eight prints and one drawing, the collection has grown to include over 150,000 paintings, sculptures, drawings, prints, photographs, architectural models and drawings, and design objects; approximately 22,000 films and four million film stills; and in its Library and Archives, over 300,000 books, artist books, and periodicals, and extensive individual files on more than 70,000 artists. Collection highlights include Claude Monet's Water Lilies, Vincent van Gogh's The Starry Night, and Pablo Picasso's Les Demoiselles d'Avignon, along with more recent works by Andy Warhol, Elizabeth Murray, Cindy Sherman, and many others.
Architect Yoshio Taniguchi's new MoMA building opened in 2004, nearly doubling the space for the Museum's exhibitions and programs and enlarging the beloved Abby Aldrich Rockefeller Sculpture Garden. Today, the Museum welcomes approximately 3 million visitors annually and has over 130,000 members. The Museum presents an active schedule of modern and contemporary art exhibitions, over 1,000 film screenings a year, and a wide range of educational programming, from artist talks to family workshops.
The Museum is affiliated with MoMA PS1, one of the oldest and largest nonprofit contemporary art centers in the U.S. Located in Queens, NY, MoMA PS1 presents over 50 exhibitions annually, including artists' retrospectives and site-specific and site-specific installations, and a full schedule of music and performance programming. 
We are excited to welcome Book Soup in Los Angeles to our growing list of booksellers who are...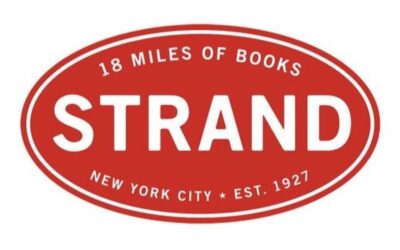 One of New York's oldest bookstores, STRAND, now carries the Silver Edition of Vanishing Cuba. It's wonderful to be included in the stores' over 2.5 million new, used, and rare books. 
It was an honor to be selected to represent Cuba in the New York exhibit for Atlas of Humanity. And an even bigger honor to be the shows "featured artist" showcasing Vanishing Cuba.