William & Mary selects the Vanishing Cuba "Reserve Edition" book for its renowned reference library. What an honor! The Reserve Edition is a special limited edition collectors edition.
The College of William & Mary is a public research university in Williamsburg, Virginia. Founded in 1693 by a royal charter issued by King William III and Queen Mary II, it is the second-oldest institution of higher education in the United States and the ninth-oldest in the English-speaking world.
William & Mary is one of the country's oldest and most selective public schools. It seeks to bring its extremely rigorous, interdisciplinary academics to curious, accomplished students who want to learn beyond textbooks. Hands-on research is a fundamental aspect of a William & Mary education for humanities, STEM, and computational field majors, and "the administration supports student involvement" at every level. That's not just a matter of studying abroad, which 60 percent of students take advantage of in over 50 countries, but also doing faculty-student research and having the opportunity for authorship and conference presentations. Students can "mix and match many different aspects of majors to customize and find the perfect fit for yourself." The end goal seems to be not just for picking up specific course material but learning "how to study and learn more efficiently."
We are excited to welcome Book Soup in Los Angeles to our growing list of booksellers who are...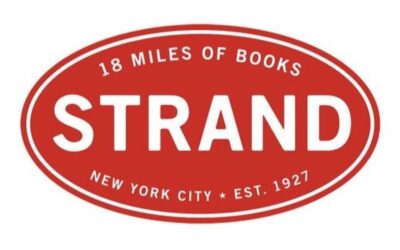 One of New York's oldest bookstores, STRAND, now carries the Silver Edition of Vanishing Cuba. It's wonderful to be included in the stores' over 2.5 million new, used, and rare books. 
It was an honor to be selected to represent Cuba in the New York exhibit for Atlas of Humanity. And an even bigger honor to be the shows "featured artist" showcasing Vanishing Cuba.