We are honored that Vanishing Cuba has been selected to be sold at The Shop at the Collection – The Historic New Orleans Collection. 
Cuba has a long history with New Orleans. The Spanish used Havana, Cuba, as a model for rebuilding New Orleans in the 1790s after fires destroyed many buildings. Cuban influence in New Orleans goes back more than 200 years. Spain ruled Louisiana from 1762 to 1800. Cuban music made its mark on the North American and international musical landscapes. The fusion of diverse cultural elements in Cuban music, most notably of Spanish and African origins, gave rise to a rich array of music and dance genres, rhythms, and styles that can be found in Louisiana, especially in the greater New Orleans area.
The Historic New Orleans Collection
The Historic New Orleans Collection (THNOC) is a museum, research center, and publisher dedicated to the stewardship of the history and culture of New Orleans and the Gulf South.
Founded in 1966 through the estates of General L. Kemper Williams and Mrs. Leila Moore Williams, THNOC has helped local residents and visiting tourists better understand the multicultural history of the region through thought-provoking exhibitions; original books, periodicals, and articles; and its public research center. In addition, it offers a robust programming schedule and an extensive array of educational resources for teachers and students of all levels. 
THNOC operates three campuses in the heart of the French Quarter. In observance of our founders' request to make historical resources available to all, admission is free. 
As a publisher, THNOC produces award-winning original books exploring the region's history, art, music, culture, and decorative arts. Our magazine, the Historic New Orleans Collection Quarterly, surveys the region's history related to THNOC's projects and programs.
We are excited to welcome Book Soup in Los Angeles to our growing list of booksellers who are...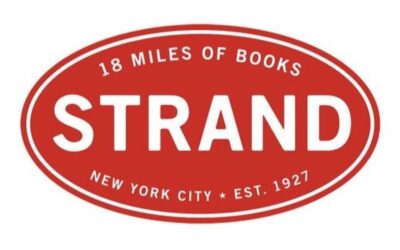 One of New York's oldest bookstores, STRAND, now carries the Silver Edition of Vanishing Cuba. It's wonderful to be included in the stores' over 2.5 million new, used, and rare books. 
It was an honor to be selected to represent Cuba in the New York exhibit for Atlas of Humanity. And an even bigger honor to be the shows "featured artist" showcasing Vanishing Cuba.