We are excited to welcome Book Soup in Los Angeles to our growing list of booksellers who are stocking Michael Chinnici's Vanishing Cuba book. 
Book Soup is located on the world-famous Sunset Strip in West Hollywood, California. Founded by Glenn Goldman as "Bookseller to the Great and Infamous," the store has been serving readers, writers, artists, rock 'n' rollers, and celebrities since 1975.
Guarded over by two golden dogs, Book Soup has 60,000+ titles, specializing in art, film, photography, music, and literary fiction. They are deeply committed to the university, international, and small presses and maintain an array of exclusive autographed books. Customers are delighted by the rare gems they discover on our shelves.
Known for its floor-to-ceiling bookshelves, high-profile author readings, limited-edition books, vinyl records, and celebrity clientele, Book Soup is an essential stop on any tour of Los Angeles. Our booksellers are here daily to recommend your next book, pick out a gift, or just talk lit with you.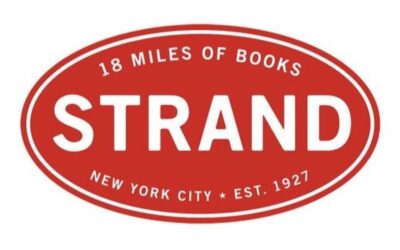 One of New York's oldest bookstores, STRAND, now carries the Silver Edition of Vanishing Cuba. It's wonderful to be included in the stores' over 2.5 million new, used, and rare books. 
Wow! After being featured in THE MET and the MoMA, we only needed Rizzoli New York for the Triple Crown. To see Vanishing Cuba, the creation of a first-time author (Michael Chinnici) and first-time publisher (Red Octopus Publishing) became a dream come true. After 24 photographic trips to Cuba, creating a stunning book became an obsession for Chinnici. We thank Rizzoli for seeing our passion and allowing us to grace your store's bookcase. 
We are honored that Vanishing Cuba has been selected to be sold at The Shop at the Collection – The Historic New Orleans Collection.