Al comienzo de la Art Basel 2021 | Semana del Arte de Miami, MIAMI La revista LIVING presentó mi libro Vanishing Cuba en su página de inicio, en la sección de Arte y Ocio, y en su guía semanal Art Basel – Art Miami. Es una gran lectura.
Desde su lanzamiento en 2001, Miami Living ha establecido un nuevo punto de referencia para ofrecer lo mejor que Miami y el sur de la Florida tienen para ofrecer. Al trabajar con escritores, editores, fotógrafos, estilistas y un equipo de diseñadores de primer nivel, ofrecemos contenido de alto nivel a una base sólida de lectores sofisticados y acaudalados.
Me siento honrado de que la revista TRAVEL+LEISURE haya publicado un artículo de cuatro páginas sobre mi libro
Vanishing Cuba
. Cada mes destacan a un nuevo fotógrafo en su serie "Through the Lens".
T+L escribe: "Pocos lugares en la tierra se comparan con Cuba, una nación insular comunista aislada congelada en el tiempo. El país tiene una colección aparentemente interminable de automóviles estadounidenses antiguos, algunas de las arquitecturas coloniales españolas mejor conservadas y las más importantes del mundo". renombrados cigarros y ron. Un nuevo libro de mesa de café de MICHAEL CHINNICI captura su rostro en evolución y su alma constante".
Publicaciones de blog relacionadas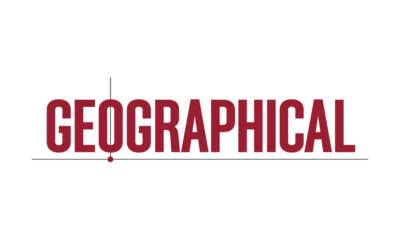 Geographical Magazine has been published in the UK since 1935.  Geographical is the official magazine of the Royal Geographical Society (with IBG). Informative, authoritative and educational, the magazine covers a wide range of subject areas, including geography, culture, wildlife and exploration, illustrated with superb photography.
PetaPixel writes a wonderful 18 page story about Michael Chinnici's Vanishing Cuba book. Founded in 2009, PetaPixel is a leading publication covering the wonderful world of photography. Their goal is to inform, educate, and inspire in all things photography-related.
On March 21, 2016, Our 44th President of the United States, Barack Obama, arrived in Cuba to extend a hand of friendship to the Cuban people. I was pleased to present President Obama with copy No.44 of my Reserve Edition of Vanishing Cuba.