UNIVERSIDAD DE COLUMBIA – Avery Architectural & Fine Arts Library ha comprado Vanishing Cuba para su colección de referencia permanente. Qué honor que otra prestigiosa universidad lo agregue a su biblioteca.
Este libro no es solo un libro de fotos increíblemente hermoso, sino un viaje cultural a través de una nación insular perdida en el tiempo. Únete a mí mientras te llevo a una aventura narrativa con más de 300 imágenes.
Publicaciones de blog relacionadas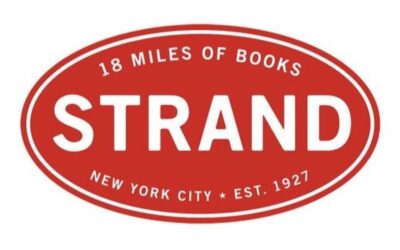 One of New York's oldest bookstores, STRAND, now carries the Silver Edition of Vanishing Cuba. It's wonderful to be included in the stores' over 2.5 million new, used, and rare books. 
It was an honor to be selected to represent Cuba in the New York exhibit for Atlas of Humanity. And an even bigger honor to be the shows "featured artist" showcasing Vanishing Cuba. 
Wow! After being featured in THE MET and the MoMA, we only needed Rizzoli New York for the Triple Crown. To see Vanishing Cuba, the creation of a first-time author (Michael Chinnici) and first-time publisher (Red Octopus Publishing) became a dream come true. After 24 photographic trips to Cuba, creating a stunning book became an obsession for Chinnici. We thank Rizzoli for seeing our passion and allowing us to grace your store's bookcase.