Me siento honrado de que la revista TRAVEL+LEISURE haya publicado un artículo de cuatro páginas sobre mi libro Vanishing Cuba . Cada mes destacan a un nuevo fotógrafo en su serie "Through the Lens".
T+L escribe: "Pocos lugares en la tierra se comparan con Cuba, una nación insular comunista aislada congelada en el tiempo. El país tiene una colección aparentemente interminable de automóviles estadounidenses antiguos, algunas de las arquitecturas coloniales españolas mejor conservadas y las más importantes del mundo". renombrados cigarros y ron. Un nuevo libro de mesa de café de MICHAEL CHINNICI captura su rostro en evolución y su alma constante".
Publicaciones de blog relacionadas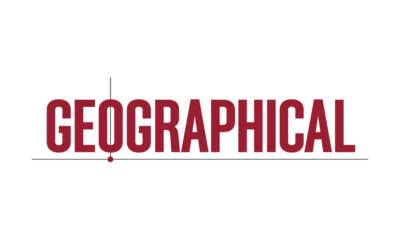 Geographical Magazine has been published in the UK since 1935.  Geographical is the official magazine of the Royal Geographical Society (with IBG). Informative, authoritative and educational, the magazine covers a wide range of subject areas, including geography, culture, wildlife and exploration, illustrated with superb photography.
PetaPixel writes a wonderful 18 page story about Michael Chinnici's Vanishing Cuba book. Founded in 2009, PetaPixel is a leading publication covering the wonderful world of photography. Their goal is to inform, educate, and inspire in all things photography-related.
OUR MAN IN HAVANA MICHAEL CHINNICI DISTILLS OVER 100,000 PHOTOGRAPHS INTO 300 IMAGES THAT MAKE UP...