Como muchos de ustedes saben, cuando me propuse publicar mi libro Vanishing Cuba , mi objetivo era crear algo excepcional y no un libro más.
Pronto descubriría si mis siete años de fotografía y dos años de escritura, diseño y producción estaban a punto de cumplir esa promesa.
Con la llegada de las primeras muestras de mi libro, tomé un vuelo a Miami para asistir a Art Basel, donde se exhibiría por primera vez la Edición Reserva de mi libro. Pero mi verdadero interés sería una reunión muy especial que habíamos organizado meses antes.
La reunión se llevaría a cabo en la librería más importante de Miami, Books & Books. Específicamente, su tienda insignia en Coral Gables, a tiro de piedra de la famosa Pequeña Habana y Hialeah de Miami y hogar de 1,2 millones de cubanoamericanos. El diseño único de la tienda rodea un maravilloso café al aire libre. En el interior, hay salas y salas de libros, incluida una sala de exposición dedicada a los libros de fotos de lujo hechos a mano por Assouline, sin mencionar una muy buena colección de libros sobre Cuba. Books & Books tiene siete ubicaciones en todo el área de Miami.
A pedido del jefe de compras de la tienda, me reuniría con Christina Nosti, directora de eventos de Books & Books, quien más tarde supe que es cubanoamericana. Después de una breve introducción, las primeras palabras de Christina fueron: "¡Muéstrame el libro!".
Después de pasar los dedos por la tapa del libro, en lo que parecía ser una señal de aprobación, abrió el libro y lentamente comenzó a pasar las páginas. Había silencio. Mientras pasaba más y más páginas, dijo en una oración lo que yo esperaba escuchar: "He visto muchos libros sobre Cuba, pero nunca he visto un libro como este. ¡Esto es hermoso! ¿Esta es toda tu fotografía?
Le respondí con una gran sonrisa, un suspiro de alivio y la validación de que realmente creamos algo especial. A medida que hablábamos más sobre el libro, pude sentir más su entusiasmo. Cuando nuestra reunión llegó a su fin, me preguntó si podía dejar mis únicas copias de la Edición Plata y la Edición Deluxe para que la tienda pudiera exhibirlas para pedidos anticipados. Entonces supe que ella no solo estaba siendo elogiosa. Estaba muy entusiasmada con el libro.
Si estás en Miami, puedes encontrar la Edición Plata en la tienda de Coral Gables y la Edición Deluxe en la tienda de Bal Harbour.
A medida que el libro llegue al regazo de más personas en las próximas semanas y meses, espero que todos tengan la misma impresión que Christina. Gracias a todos por su paciencia y apoyo.
La librería insignia de Books & Books en Coral Gables, Miami, Florida.
Los libros de Vanishing Cuba (Silver Edition y Deluxe Edition) están siendo revisados en Books & Books en Coral Gables, Miami, Florida.
Los primeros libros de Vanishing Cuba se están registrando en el inventario de la librería. La Silver Edition está en primer plano y la Deluxe Edition está en Books & Books, Miami, Florida.
Publicaciones de blog relacionadas
We are excited to welcome Book Soup in Los Angeles to our growing list of booksellers who are...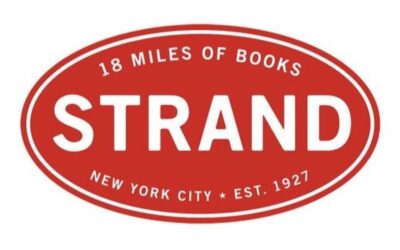 One of New York's oldest bookstores, STRAND, now carries the Silver Edition of Vanishing Cuba. It's wonderful to be included in the stores' over 2.5 million new, used, and rare books. 
Wow! After being featured in THE MET and the MoMA, we only needed Rizzoli New York for the Triple Crown. To see Vanishing Cuba, the creation of a first-time author (Michael Chinnici) and first-time publisher (Red Octopus Publishing) became a dream come true. After 24 photographic trips to Cuba, creating a stunning book became an obsession for Chinnici. We thank Rizzoli for seeing our passion and allowing us to grace your store's bookcase.