Luxury Splash of Art Magazine es una creación de las artistas Kamila Krzyzaniak y Agnieszka Kowalczewska, ambas nacidas en Polonia y residentes en Londres. Kamila es arquitecta y artista contemporánea especializada en abstractos, y Agnieszka es conocida por sus pinturas sobre lienzo y textiles.
Kamila describe la revista como "un homenaje a quienes marcan tendencia y nos entretienen con su imaginación y talento". La publicación cuenta con escultores, fotógrafos, chefs, joyeros y diseñadores de moda. Es un verdadero honor aparecer entre artistas tan talentosos. Espero que mis fotografías y la narración de mi libro Vanishing Cuba acerquen a las personas a apreciar y comprender al hermoso pueblo cubano y su cultura.
Muchas gracias a Kamila y Luxury Splash of Art por compartir mi trabajo con los amantes del arte de todo el mundo.
Publicaciones de blog relacionadas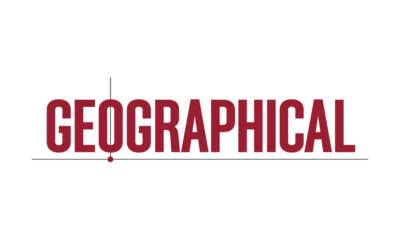 Geographical Magazine has been published in the UK since 1935.  Geographical is the official magazine of the Royal Geographical Society (with IBG). Informative, authoritative and educational, the magazine covers a wide range of subject areas, including geography, culture, wildlife and exploration, illustrated with superb photography.
PetaPixel writes a wonderful 18 page story about Michael Chinnici's Vanishing Cuba book. Founded in 2009, PetaPixel is a leading publication covering the wonderful world of photography. Their goal is to inform, educate, and inspire in all things photography-related.
OUR MAN IN HAVANA MICHAEL CHINNICI DISTILLS OVER 100,000 PHOTOGRAPHS INTO 300 IMAGES THAT MAKE UP...